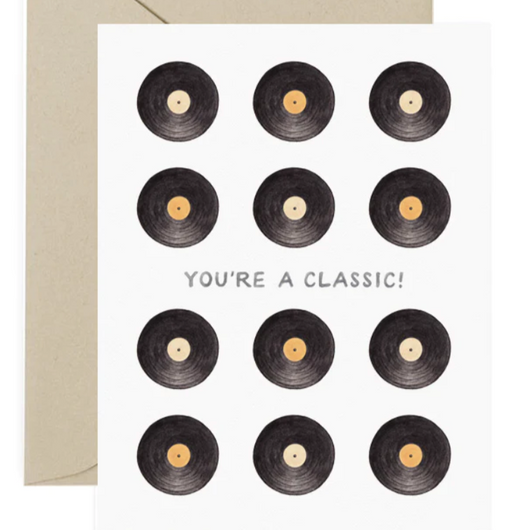 'You're a Classic' Card
Some people just keep getting cooler — let 'em know with this birthday (or any occasion) card!—— Single card with blank interior, paired with white envelope, A2 (4.25" x 5.5"), printed & packaged in the USA.
About Amy Zhang
Denver-based illustration studio specializing in pretty, witty greetings and gifts. We're all about genuine human moments, and believe wholeheartedly that every occasion, no matter how small, deserves to be celebrated. We are woman- and minority-owned — a small business with big dreams to become your go-to gals for all things stationery and gifting!