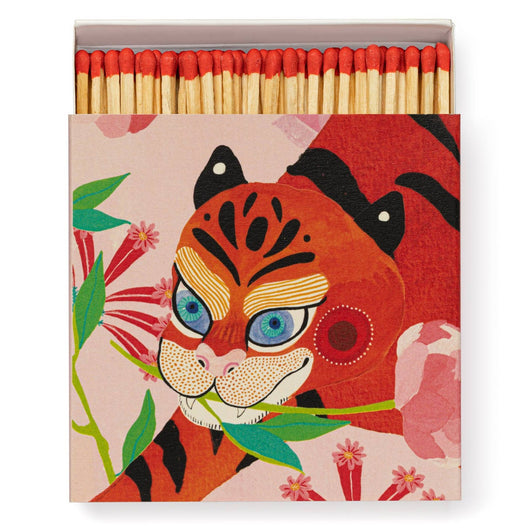 Tiger Cat and Peony Giant Matches
Regular price $13.00 Sale
Tiger with Peony is a gorgeous design by talented artist Ariane Butto. A fearsome, beautiful and almost ethereal tigress stalks her prey through the peony flowers - or perhaps she's just dazzled by her own stunning reflection. Either way, this beautiful matchbox is sure to bring some dazzle to your home space.
Dimensions: 4.33" l x 4.33" w x 1.97" h
Archivist Gallery
Archivist was founded in 1998 and is run by husband and wife duo William and Sarah. As the name might suggest; the archives of the Natural History Museum is where we first began. Although the archives have changed the enthusiasm for hunting for images has not gone. Collaborating with artists from across the world, they intend for 'unfettered consumerism' to be replaced by 'conscious giving'.