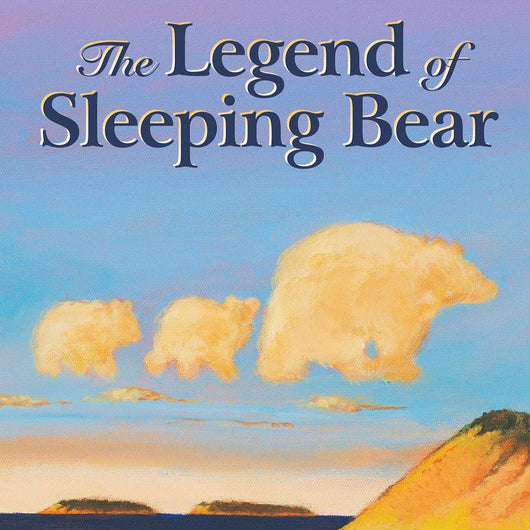 The Legend of Sleeping Bear
Regular price $17.95 Sale
This northern Michigan story tells a legend of the creation of the Sleeping Bear Dunes (and North and South Manitou islands!). Fleeing from a forest fire, a mother bear urges her two cubs to swim across a great lake to safety on the opposite shore.
In this legend, the dunes take the shape of the mother as she waits forever for the arrival of her cubs.
Locals and visitors to Northern Michigan love the beautiful artwork and this poignant legend! 
*Please note that this is a sad story and may not be suitable for very young children, but was honored as one of the State of Michigan books.
Hardcover, published in 2004.