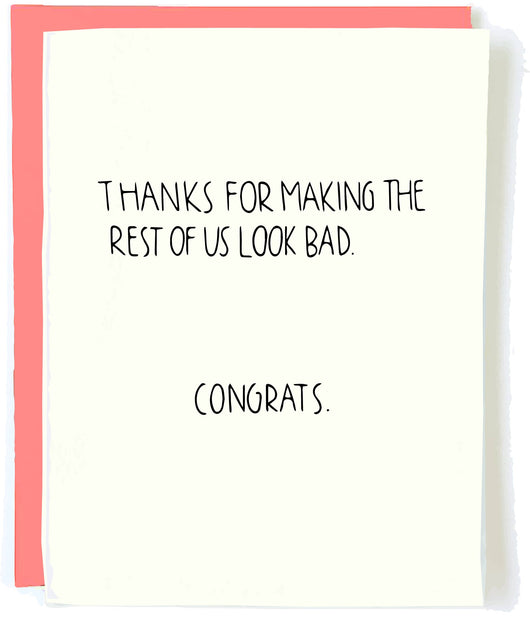 'Thanks for Making The Rest of Us Look Bad' Congrats Card
"Thanks For Making The Rest Of Us Look Bad"
Inside: [Blank]
Luxe Cream
Professional Folded Stock Card
4.25 x 5.5
Includes A2 Papaya Envelope
Plastic Sleeve
Back of card features logo
About Pop + Paper
Pop + Paper sports a hint of pop-culture, wit, sarcasm and sass. We're not a regular card, we're a cool card. 
We are a hand-crafted stationery company founded by acclaimed artist Wes Aderhold and his husband Jordan Dorso. Each design is personally created by Wes and is our version of couple's therapy.
Thanks for stopping in, we dare you to leave without finding a card that isn't perfect for at least one person in your life!