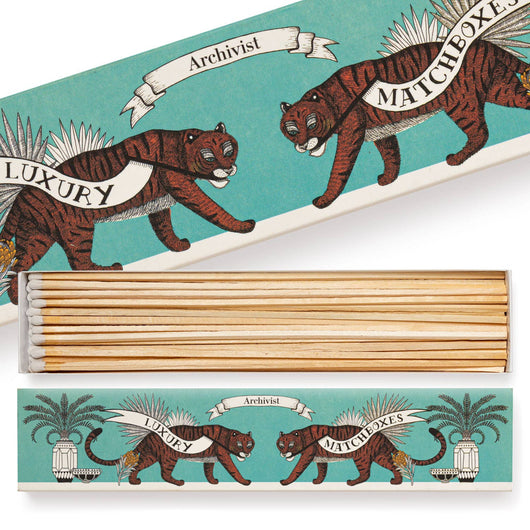 Archivist Tiger Extra Long Giant Luxury MatchBoxes
Regular price $21.00 Sale
Stylish long match boxes are practical and fabulous all at the same time. Containing extra long match sticks, they make lighting fires and storm lanterns a breeze! The extra long tiger box is the perfect addition to any fireplace, adding some unmistakable Archivist charm with gorgeous duck egg blue and rich Tiger orange (and if that wasn't a color description before, you heard it here first).
Dimensions: 11.42" l x 2.36" w x 1.97" h
Archivist Gallery
Archivist was founded in 1998 and is run by husband and wife duo William and Sarah. As the name might suggest; the archives of the Natural History Museum is where we first began. Although the archives have changed the enthusiasm for hunting for images has not gone. Collaborating with artists from across the world, they intend for 'unfettered consumerism' to be replaced by 'conscious giving'.