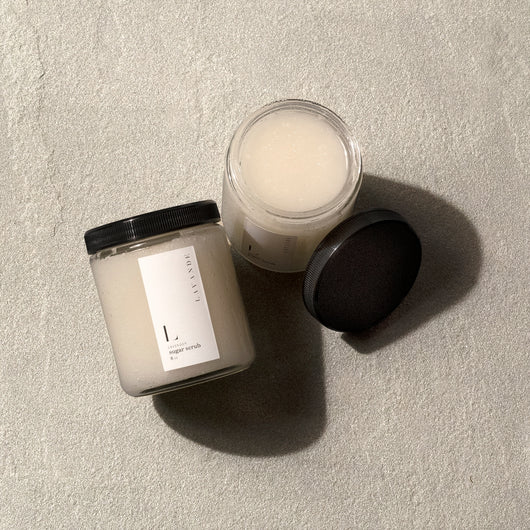 All Natural Lavender Sugar Scrub
Regular price $30.00 Sale
Great for sensitive skin! Your skin deserves the best. From sun-scorched shoulders to rough, scaly heels, every inch of your skin can be transformed by a scrub with this combination of lavender essential oil, pure cane sugar, and sweet almond oil. 
Lavande tried making this with natural sea salt before, but the salt was irritating for their daughter's sensitive skin.  The substitution of sugar not only mitigates the sting of the salt, it also dissolves more quickly making shower/tub cleanup much easier. Go ahead! Make every day spa day.

10oz
Made in the USA
About Lavande
Lavande takes a simple agricultural product ~ lavender ~ and transforms it into multiple products for use by people of all ages and stages. Farmer Craig is personally involved in every aspect of Lavande, from farming the land to production to marketing. They get to spend all day every day doing what they love, and invite you to also breathe in the joy!