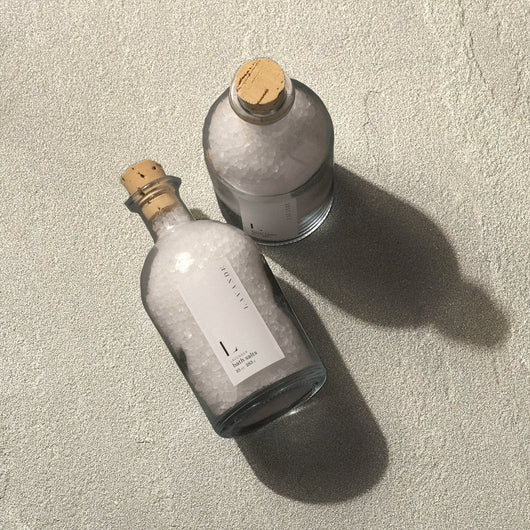 Lavender Bath Salts
Regular price $20.00 Sale
Ah! Just what I needed! You will float away into your "happy place" once you slip into a nice hot bath scented and softened with Natural Sea Salt and lavender essential oil. These salts pull the toxins out of your skin leaving it silky smooth and relaxed. (Sorry, wine sold separately!)
NAT U R A L I N G R E D I E N T S: 
coarse mineral sea salt
lavender essential oil
About Lavande
Lavande takes a simple agricultural product, lavender, and transforms it into multiple products for use by people of all ages and stages. They are constantly researching and developing new products as resources. Farmer Craig is personally involved in every aspect of Lavande, from farming the land to production to marketing. They get to spend all day every day doing what they love, and invite you also to breathe in the joy!