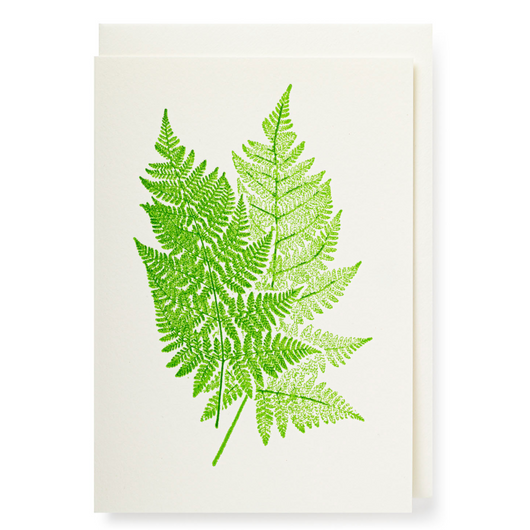 Two Ferns Card
If you go down to the woods today, you're sure to find a fern. One of the most ancient plants still visible in our woodland today, Fern's multiply by spore rather than seed and like many of us humans - summertime is when they really shine.
Details: 
Blank inside, letterpress printed by Archivist Press
FSC Accredited and product/wrapping is 100% compostable
Comes with a white envelope
Dimensions 125 x 88 x 0 mm
Archivist Gallery
Archivist was founded in 1998 and is run by husband and wife duo William and Sarah. As the name might suggest; the archives of the Natural History Museum is where we first began. Although the archives have changed the enthusiasm for hunting for images has not gone. Collaborating with artists from across the world, they intend for 'unfettered consumerism' to be replaced by 'conscious giving'.