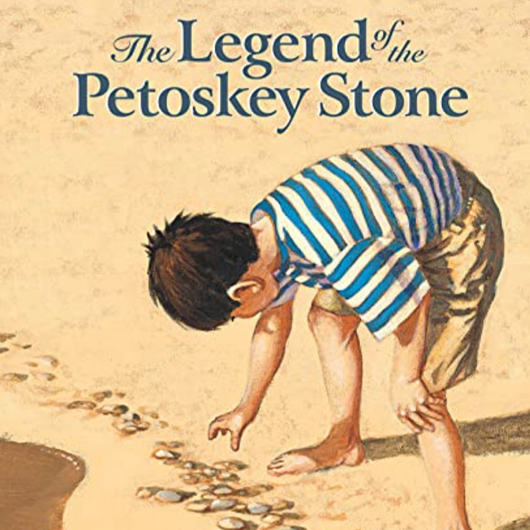 The Legend of The Petoskey Stone (Myths, Legends, Fairys and Folktales)
Regular price $17.95 Sale
The Legend of the Petoskey Stone focuses on the naming of this unique fossil, found only on the shores of Lake Michigan. From the ancient, warm sea that covered most of the state, through Native American history and the history of the town named after a great chief.
Kathy-jo Wargin is the bestselling author of more than fifty books for adults and children. With more than 1.2 million copies sold, she writes across genres and age-groups, and has earned national recognition for her award–winning titles.
Hardcover, published in 2004.