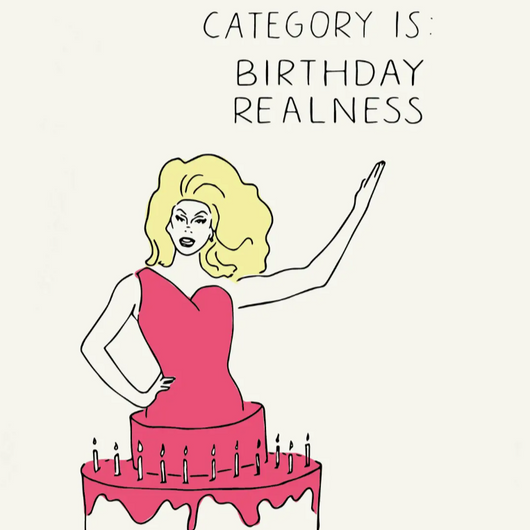 'Category Is: Birthday Realness' (RuPaul Drag Race) Card
This funny birthday features RuPaul Drag Race and is blank inside.
Pop and Paper's hand crafted greeting cards are unique, made from the highest quality paper and are perfect for friends, family and lovers.
"CATEGORY IS: BIRTHDAY REALNESS" Inside: [Blank] Luxe Cream, Professional Folded Stock Card 4.25 x 5.5. Includes A2 Coral Envelope, Plastic Sleeve Back of the card features the Pop + Paper logo.
Each design is initially hand drawn and put into production at their local family owned printing shop. By purchasing this card you are supporting a local business.