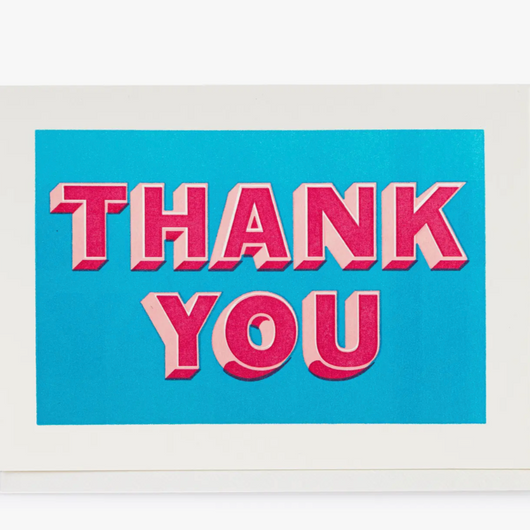 'Thank You' Typography Letterpress Card
Fellow letterpress designer, printer and Cotswolds habitant, Thomas Mayo, has created a vibrant and dynamic collection in collaboration with Archivist. He produces posters, cards and other ephemera using vintage printing presses and custom made wooden printing blocks. His bold typographic cards feature customized letterforms based on original wood type from his collection.
Letterpress Printed by Archivist Press
Product & Wrapping 100% compostable
Dimensions 178 x 127 x 0 mm
Archivist Gallery
Archivist was founded in 1998 and is run by husband and wife duo William and Sarah. As the name might suggest; the archives of the Natural History Museum is where we first began. Although the archives have changed the enthusiasm for hunting for images has not gone. Collaborating with artists from across the world, they intend for 'unfettered consumerism' to be replaced by 'conscious giving'.