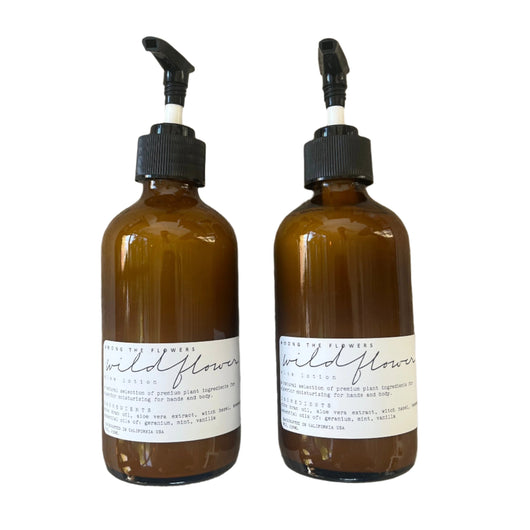 Botanical Cream | Aloe Hand Lotion - Wildflower
Regular price $25.00 Sale
From female-owned California apothecary, Among the Flowers.
A deeply moisturizing liquid cream, made naturally for quick hydration and relief from sun exposure.
W I L D F L O W E R
SOFT FLORAL SCENTS FROM GERANIUM, VANILLA AND MINT ESSENTIAL OILS
8 oz glass bottle

Use: Massage in circular motions into clean skin.
Ingredients: white beeswax, rice bran oil, aloe vera extract, witch hazel, essential oils
Store in a cool, dry place away from direct sunlight. Shelf life approximately 8 months.