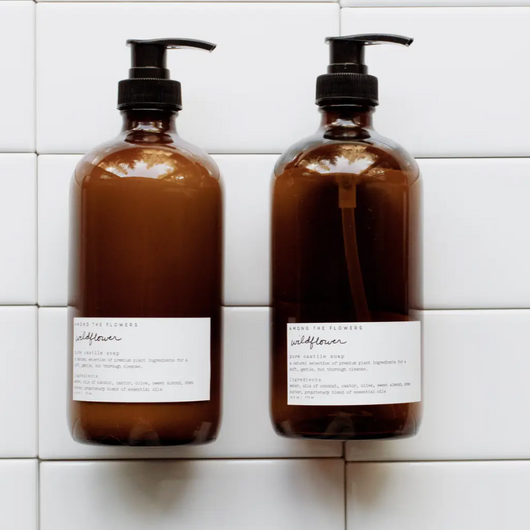 Botanical Liquid Castile Soap | Wildflower
Regular price $21.00 Sale
A blend of Among the Flowers own biodegradable, house-made castile soap and pure essential oils for deeply and gently cleaning hands, body and home.
W I L D F L O W E R
SOFT FLORAL SCENTS FROM GERANIUM, VANILLA AND MINT ESSENTIAL OILS
8 oz glass bottle

Use: Wash away debris and impurities with a gentle foaming lather. Rinse and repeat.
Ingredients: Castile soap, essential oils
Store away from direct sunlight. Shelf life approximately 1+ year.