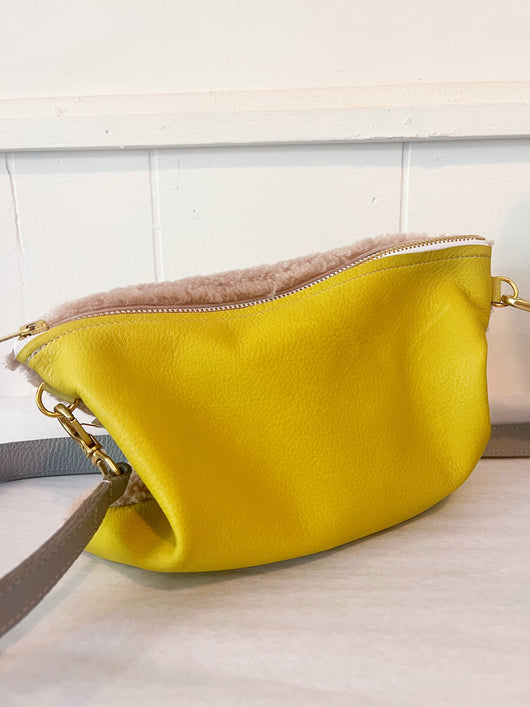 Baqette - The Paramount Crossbody w/ Strap
Regular price $133.00 Sale
Baqette's newest carryall - the Paramount. Think of her as the Staple's older sister.
Measures 7.5 x 10in. 
Details: brass zipper, curved edges + handmade
About BAQETTE - BAQETTE got started in early 2012 by Quinn Mcilhargey-Nicholson. Quinn started playing with the potential of leather scraps from her Uncle's Furniture company, Cumberland Furniture, and realized the opportunities at her fingertips. BAQETTE officially launched in 2017 as a side hustle and kept evolving until finally taking the leap to lean into the business full-time at the end of 2020. Although Baqette was imagined in Grand Rapids, Michigan, they nowreside in the queen city, Cincinnati.
The name BAQETTE (BA-K-ETTE) was inspired by a baguette and the little bags we make.