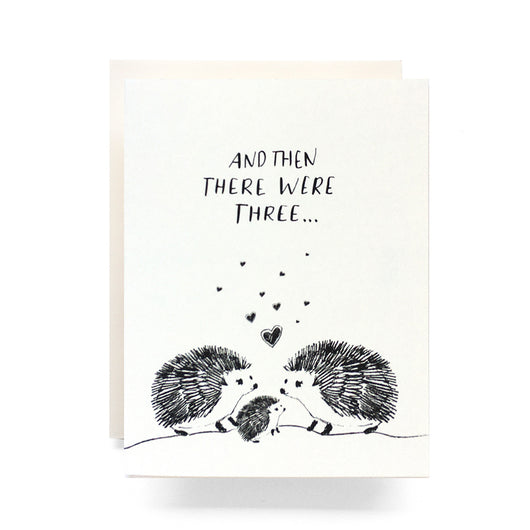 'And Then There Were Three' Card
And Then There Were Three...New Baby Hedgehog Greeting Card
A2 Folded Card (4.25"x5.5")
Full Color, Blank Interior,
Cream Envelope and Made in the USA from Antiquaria
The Antiquaria Vintage-Modern Design Philosophy
With their masterful use of calligraphy, hand lettering, hand-drawn illustration, vintage etching, watercolor, and typography, the Antiquaria design philosophy embodies a vintage-modern design aesthetic. Antiquaria designs are meant to be approachable, not fussy or over-the-top. At Antiquaria, we believe design should feel natural, like it's meant to be there, like it's always been there. Above all, our designs should make you happy.